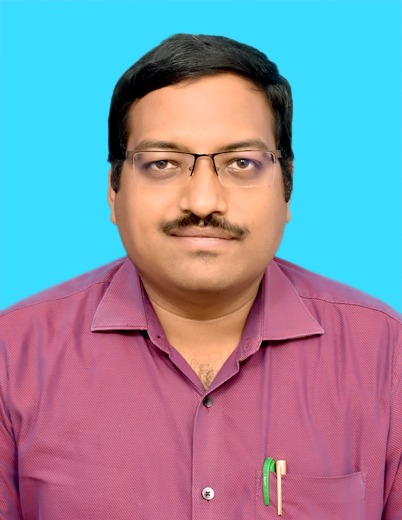 Prof. Kolla Naga Sreenivasa Rao
Vice Principal
Dear Parents, Students and Well Wishers of the CIT family, my sincere greetings to all of you.
Many drops fall into the ocean of humanity. Most of them vanish, only a few become pearls. Among such precious pearls is one, Chalapathi Institute of Technology Guntur. It is a matter of pride for me to shoulder the responsibility as the Vice Principal of This Temple of Learning. Many drops fall into the ocean of humanity.
It gives me immense pleasure to welcome you to the creative horizon of Chalapathi Institute of Technology. It is playing a stellar role by giving a value based and quality education in the field of Engineering all these years.
Education is a dynamic process which involves cultivation of innocent minds, instilling in them a sense of self-confidence, enabling them to be responsible and thoughtful members of the society. Education also encourages one to be a lifelong learner constantly looking for newer skills, ideas and insights.
We intend to mould our students in achieving the highest standards in academics, research and professional skills. We have the necessary infrastructure facilities and state-of-the art-equipments in this regard.
As we are conscious of our social responsibility, we guide our students to "Take and Make" what is needed by the society. We train them to acquire more knowledge in tandem with the ever expanding technology and to serve the world at large.
Bearing the words of Browning in mind, "The best is yet to be" we always inculcate a spirit of enthusiasm in them. Remembering 'The Road Not Taken' we offer food for their thoughts so that the desire in them is kindled to learn more and more. This lovable institution serves as a ladder to better understanding and career advancement.
Dear Students, "Be Confident and proud in how far you have come But have faith in how far you can go".
"The world belongs to those who have dreams about future"
The main focus of our institution is to see that every Student of Chalapathi Institute of Technology, he / she emerge as the most sought-after professional. The Journey to the top is arduous, but Chalapathi Institute of Technology is at it. We will provide a safe and intellectually challenging environment that will empower our Students to become innovative thinkers, creative problem-solvers and inspired learners to thrive in the 21st century. With the able guidance of efficient and experienced faculty, The Students of Chalapathi Institute of Technology are up for the challenge. "Here is God's Plenty" and I hope, for students who wish to pursue the study of Engineering Course, Chalapathi Institute of Technology is The Right College to be in And in due course.